Our Story
Clean Energy Credit Union was started by a group of people who are passionate about promoting clean energy in order to protect our environment and improve our economy. Instead of starting a "green bank," we chose to take an innovative approach to a proven, cooperative business model (i.e. a credit union) because we believe this will help propagate the multiple benefits of both clean energy and cooperatives such as:
Mitigate climate change;
Reduce pollution and improve public health;
Create jobs and build community wealth;
Promote democratic organizations;
Improve national security and increase energy independence;
Promote personal financial independence.
Unfortunately, it's difficult to find affordable financing when purchasing a clean energy product or service. Current financing options are more expensive than they should be, partly because clean energy markets are relatively new and unfamiliar to most traditional financiers (e.g. banks and other credit unions) which can typically provide the lowest rates. We're changing that!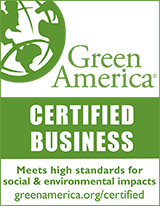 We envision a world where everyone can participate in the clean energy movement.
Clean Energy Credit Union provides two ways that people can participate:
First, it makes it easier for everyone to afford to use clean energy (or conserve energy) by providing loans with amazing terms. Since the new credit union will be a 21st century, online-only financial institution, all the overhead savings that result from not having brick-and-mortar branches are passed through to members in the form of better loan terms.
Second, Clean Energy Credit Union makes it easier for everyone to invest in the clean energy movement by offering impact investment opportunities that have the following characteristics:
They're federally insured;
They're available to non-accredited investors;
There's a low minimum investment threshold – as low as $5;
They don't require sophisticated investment expertise or a specialized understanding of the clean energy marketplace.
All of these characteristics are important because investing in publicly traded clean energy companies is risky and stock prices have been extremely volatile. Furthermore, investing in privately held clean energy companies is limited to "sophisticated" and "accredited" investors. Clean Energy Credit Union is offering a unique, federally insured, impact investing opportunity that can appeal to a wider variety of people.
So, why are we doing this? Because we believe the following:
People want and deserve a better way to participate in the clean energy movement.
In order to encourage widespread participation, we need to make it easier for everyone to use clean energy and to invest in clean energy.
Propagating clean energy via a cooperative, credit union model provides benefits for multiple stakeholders such as mitigating climate change, reducing pollution, improving public health, creating jobs, promoting democratic organizations, and building community wealth.
Other credit unions, banks, and financial institutions will learn from our example and then join the growing clean energy movement.
Clean Energy Credit Union's mission is to promote clean energy, environmental stewardship, and cooperative enterprises through the financial services we provide to our members.
In pursuing its mission, Clean Energy Credit Union accelerates consumers' adoption of clean energy by offering customized loans that are specifically tailored to – and that reduce the cost of – clean energy products and services.
Clean Energy Credit Union also makes it easy for everyone to directly invest in the clean energy movement by offering deposit opportunities that have low minimum thresholds (e.g. $5) and that are federally insured (i.e. lower risk than other investment opportunities, and don't require sophisticated financial expertise or due diligence).
Ultimately, we want to make it easier for everyone to use and to invest in clean energy in order to help protect our environment and improve our economy.
Our focus is on providing clean energy loans that reduce the cost of living for members while also decreasing their environmental footprint.
How do we define "clean energy?" Clean energy products, technologies, and services are those that utilize renewable energy, reduce energy consumption, improve energy efficiency, and/or improve energy consciousness while also reducing pollution, greenhouse gases, water usage, and/or toxic waste. Some examples of what is included in this definition are: solar electric systems, electric vehicles, insulation, weatherproofing, net zero energy homes, geothermal heat pumps, and electric-assist bicycles.
While our goal is for the significant majority (e.g. over 90%) of member deposits to be used solely for clean energy loans, we anticipate a small minority will be used outside the clean energy description. For example, members will undoubtedly use their credit cards for everyday purchases that are unrelated to clean energy. We will annually compile and report on this lending/usage information to our members.